MONTHLY DINNER MEETING
Chaparral Country Club
1260 Mohave Drive
Bullhead City
Speaker: Mr. Ed Kulik, Mohave County Chief Building Official
Date: January 10th, 2018
Social Hour: 6:00pm
Dinner served at 6:30pm sharp! Cost is $15.00 per person
DID YOU KNOW???? — Bring 1 ream of paper for a FREE 50/50 Ticket! Donation benefits the Academy of Building Industries
*REMINDER* – RESERVE ONLINE
Please note: We pay for all meals ordered. Once you have made your reservation, you will be charged for your dinner even if you do not attend.
---
PRESIDENT'S CORNER

I hope that the holiday season was a pleasant memorable experience for all of you and your families. As we look to the new year 2018 I think we can count on a continued improving business environment much the same as we experienced in 2017. Although everyone is dealing with a new set of problems, labor shortages, material shortages, and inflation it sure is better than the last 10 years when you didn't know where your next job would come from. Mohave County is again looking at building permit fee increases as well as changes to the current building code. Our guest speaker January 10th will be Mr. Ed Kulik, Mohave County Chief Building Official. This is your chance to hear the purposed increases and changes first hand. The purposed changes will have a direct effect on your business and I urge you to take advantage of the opportunity to input the process. Make your dinner reservations now while you are thinking about it. Looking forward to seeing you January 10th.
Larry D. Adams
President
---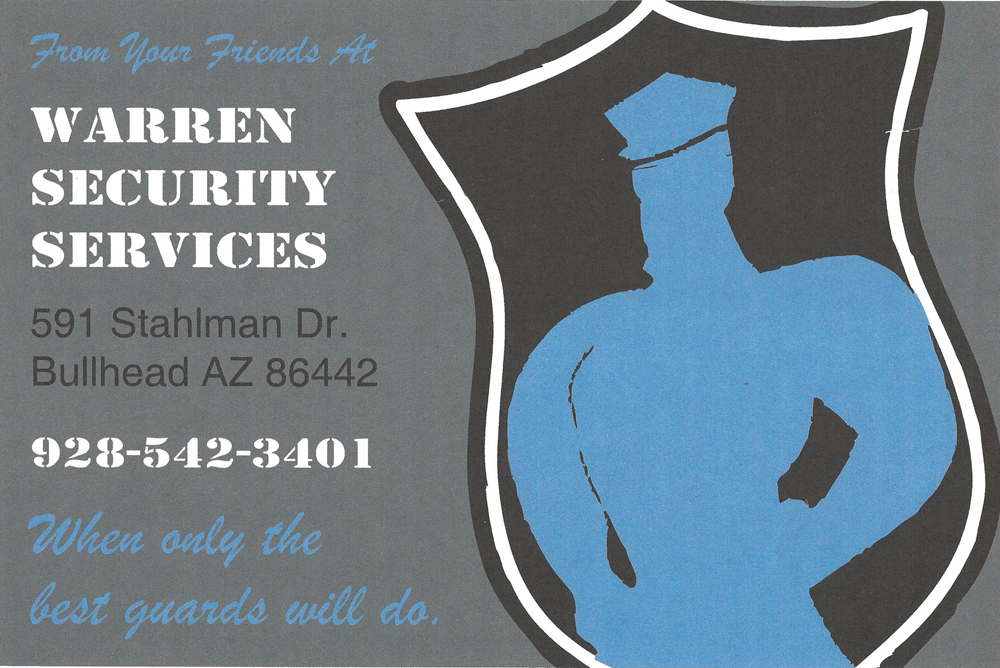 Visit mvcaaz.org to view our animated ads!
Advertising opportunities are available on our MVCA website. Rates: $25.00 per month; $300.00 per year. Ad size: 125×125. Supply your ad, or one can be designed for you. For more details, contact a board member today.
---

Visit our FACEBOOK page!
---
Call To Order
The regular meeting of the Board of Directors was held on Tuesday, December 12, 2017, at Scooters, 2750 Miracle Mile, Bullhead City, AZ.  The meeting was called to order at 11:59 a.m., by President Larry Adams.
Attendees
President Larry Adams, Treasurer Steve Bouman, Directors  Catherine Lopez-Rajaniemi, Mark Harris, and  Mijung Lombardi.    Absent:  Secretary John Caponetto.
Treasurer's Report
President Adams asked for the Treasurer's Report.  Treasurer Bouman read the Treasurer's Report for the month of November.    Expenses for November were $1,336.67.  The DDA Account for November  was $5,823; and, the Money Market Account has $65,471.02.  President Adams asked for a motion to approve the Treasurer's Report for the month of November.   Director Lopez-Rajaniemi made a motion to approve the Treasurer's Report for the month of November, and Director Harris seconded the motion.  All were in favor.  Motion passed.   
Minutes
President Adams said there were no Minutes to be approved for the month of November.  
New Business
President Adams reported that Mijung is officially on the Board.  We do need to get a list of new Board Members out.  
Old Business
Where To Retire
President Adams informed the Board of the new advertisement that was put in the Where to Retire magazine for the months of November and December.  They are not getting enough returns on the advertisement, so he doesn't see any reason to continue.
Home Show
Director Lopez-Rajaniemi talked about the car show to be held on Sunday.  They will be holding raffles for every 30 minutes.  Their goal is to set up to get more people to come on Sunday.  Need goodies to put in goodie bags.  Maybe have a pet adoption. Find out if they have to have insurance to hold a pet adoption.  She said that the local Artist Guild will be there with art displays.  There will also be demonstrations of displays from different companies.
Christmas Party
Treasurer Bouman needs to get more tickets and he will have the envelopes with the different amounts of monies to be raffled off.  Everything is set and we will have a group playing background music.  
2015 Building Codes
President Adams said that the first meeting of the Exploratory Committee for the 2015 Building Codes will be held in Kingman at 1:30pm.  One of the questions he would like to ask is "what problem do we have to fix"?
President Adams wanted to apologize to the Board for not getting the Newsletter out.  
Academy of Building Industries School
Treasurer Bouman informed the Board that the Wood Shop teacher said that a 14 year old student committed suicide.  He also said that they would like to get two fresh flags, one for the school and one for the mother.  They need $500 to help out to pay for the flags.  Motion was made by Treasurer Bouman to donate $500 to buy the flags, seconded by Director Lopez-Rajaniemi.  All were in favor.  Motion passed.  
Adjournment
President Adams asked for a motion to adjourn.  Director Harris made a motion to adjourn.  Director Lopez-Rajaniemi seconded the motion.  All were in favor.  Motion passed.   Meeting adjourned at 12:22 p.m.
Respectfully submitted,
Laura L. Harrison
December 27, 2017