MONTHLY DINNER MEETING
Chaparral Country Club
1260 Mohave Drive
Bullhead City
Speaker: Mr. Dave Heath, Parks and Recreation Director for Bullhead City
Date: November 8th, 2017
Social Hour: 6:00pm
Dinner served at 6:30pm sharp! Cost is $15.00 per person
DID YOU KNOW???? — Bring 1 ream of paper for a FREE 50/50 Ticket! Donation benefits the Academy of Building Industries
*REMINDER* – RESERVE ONLINE
Please note: We pay for all meals ordered. Once you have made your reservation, you will be charged for your dinner even if you do not attend.
---
PRESIDENT'S CORNER

This month's guest speaker will be Mr. Dave Heath, Parks and Recreation Director for
Bullhead City. Dave has any number of events going on all the time, this week for
example is a senior citizens softball tournament. The City has recently constructed a
number of pickleball courts and work is progressing nicely on Section 12. Dave will
bring you up-to-date on a number of new and exciting programs for our Community.
The mail in ballots for the Bullhead City Fire District Bond measures are due back at the
County on November 7th, so we should know the results of that election when we meet
on the 8th.
We are still waiting for Mohave County to rescind the permit fee increase as they have
said they will do but as of yet it hasn't been done.
As stated at the last meeting the County is exploring the adoption of the 2015 building
code and we are going to be very active in that discussion.
Your home show committee is again planning for our spring home and garden show
which will be held March 24th and 25th, 2018. This event takes a lot of work and has
been very successful as a fund raiser for our association. As usual though, the
committee needs your help on this event.
Make your dinner reservations now while you are thinking about it.
Larry D. Adams
Vice President
---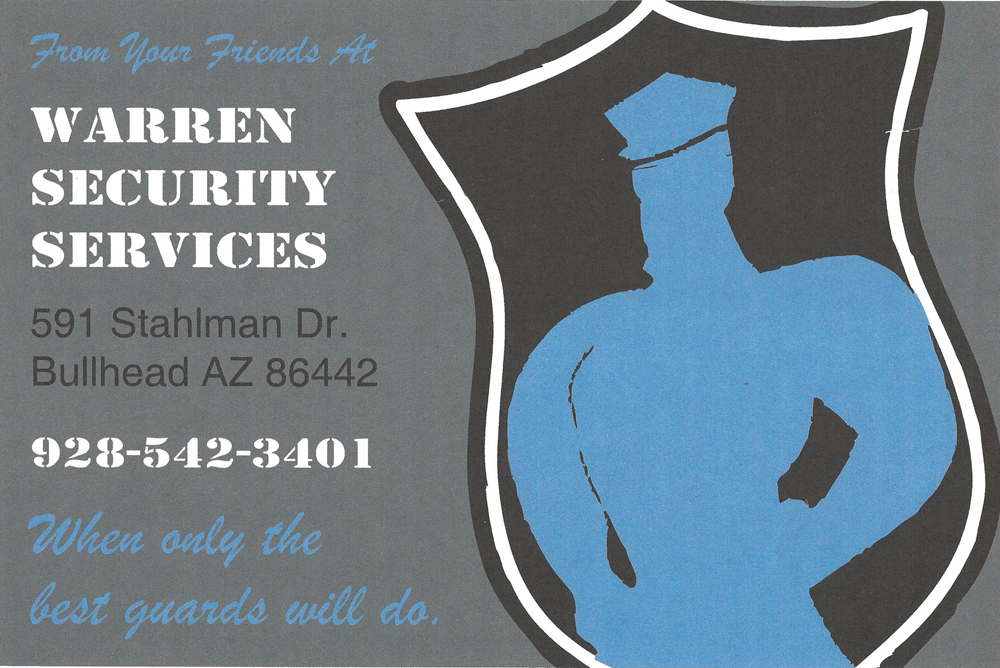 Visit mvcaaz.org to view our animated ads!
Advertising opportunities are available on our MVCA website. Rates: $25.00 per month; $300.00 per year. Ad size: 125×125. Supply your ad, or one can be designed for you. For more details, contact a board member today.
---

Visit our FACEBOOK page!
---
Call To Order
The regular meeting of the Board of Directors was held on Tuesday, October 10, at Scooters, 2750 Miracle Mile, Bullhead City, AZ.  The meeting was called to order at 12:02 p.m., by President Larry Adams.   
Attendees
President Larry Adams, Treasurer Steve Bouman, Secretary John Caponetto.  Absent were:  Directors Catherine Lopez-Rajaniemi, Mark Harris, Kim Camacho and Jim Underwood.  Guest was Miyung Lombardi of Horizon Bank.  We did not have a quorum.  
Treasurer's Report
President Adams asked for the Treasurer's Report.  Treasurer Bouman read the Treasurer's Report for the month of September.  Expenses for September were $733.68.  The DDA Account for September was $9,040.86; and, the Money Market Account has $65,464.15.  President Adams asked for a motion to approve the Treasurer's Report for the month of September.  Secretary Caponetto made a motion to approve the Treasurer's Report for the month of September, and Treasurer Bouman seconded the motion.  All were in favor.  Motion passed.  
Old Business
President Adams said that there was a meeting held by the County Board of Appeals to discuss fee increases.  Secretary Caponetto went to this meeting.  He said that the building fee increases were at the direction of Director Walsh, County Board of Supervisors.  They arbitrarily approved the increases.  They are going to have another public hearing to discuss this subject and to make a recommendation to rescind the increase in building fees.  Any fee increases has to go to the Building Department only. The increase in building fees went from $500 to $2000.  Secretary Caponetto said that he will be notified by email to him regarding any changes.  President Adams thanked Secretary Caponetto for his input.  President Adams also said that on December 13th Keith Walker will be discussing 2015 Building Codes.  We need to be there.
Where To Retire
President Adams brought in a copy of the magazine Where to Retire,  and showed the one small ad in the magazine stating that Bullhead City is the most affordable city to live in.  It is distributed nationwide and in Canada.  It costs us $1500 to put in the advertisement.
Guest Speaker
President Adams said that Doug Stevens will be our guest speaker tomorrow night to discuss the Fire Department Bond issue.  President Adams talked about the Fire Fighters Union going all out for this bond.  He said that there is no coverage of other side of this issue.  Ballots are being sent out to vote on this bond and need to be returned by mail by November 7th.   A short discussion was held.
Adjournment
Meeting adjourned at 12:54 p.m.
Respectfully submitted,
Laura L. Harrison
October 20, 2017