MONTHLY DINNER MEETING
Chaparral Country Club
1260 Mohave Drive
Bullhead City
Speakers: Jean Thomas and Darlene Hiltner, Academy of Building Industries
Date: September 13th, 2017
Social Hour: 6:00pm
Dinner served at 6:30pm sharp! Cost is $15.00 per person
DID YOU KNOW???? — Bring 1 ream of paper for a FREE 50/50 Ticket! Donation benefits the Academy of Building Industries
*REMINDER* – RESERVE ONLINE
Please note: We pay for all meals ordered. Once you have made your reservation, you will be charged for your dinner even if you do not attend.
---
PRESIDENT'S CORNER

Well we have survived another Bullhead City summer, thank goodness it's September and the end to our excessive heat is behind us for now.
Some very big changes were quietly run through by Mohave County unbeknownst to most of us.  Without any notice to the construction industry Mohave County basically doubled building permit fees along with plot approvals and rezoning fees.  This was done on a very underhanded down your throat. These fee increases will have a chilling effect on construction throughout Mohave County.  State law is very clear on fees charged for building permits and I believe these fee increases are in violation of state law.  At the very least the County must prove that the fees charged are necessary to maintain only those departments for which the fees are collected.  No demonstration of need was presented before the fees were enacted.  This issue will be brought back before the board of supervisors. We must take an active part in modifying these excessive increases.
We are also faced with another 16.5 million bond elections to go on top of what has already taken place in Mohave Valley in the last year.  If we are not careful the advantage of affordability in Mohave County will be a thing of the past and this will have an adverse effect on your economic well- being.
It was nice to have a little break during the month of August but we now have a multitude of important issues we must address.
This month's guest speaker will be Jean Thomas and Darlene Hiltner from the "Academy of Building Industries".  The school will be taking over the annual duck race down the river in the spring and need some support from us.  The academy is also trying to build a greenhouse and again, needs our support.
Our September 13th dinner meeting is very important and promises to be very interesting.  Make your dinner reservation now while you're thinking about it and we look forward to seeing you next Wednesday night
Larry D. Adams
Vice President
---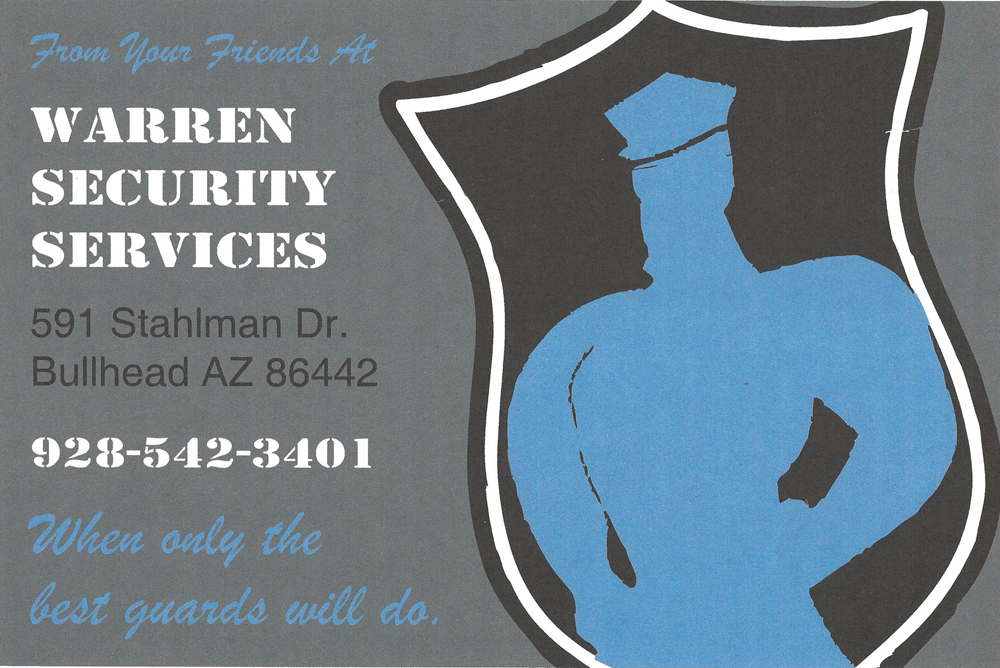 Visit mvcaaz.org to view our animated ads!
Advertising opportunities are available on our MVCA website. Rates: $25.00 per month; $300.00 per year. Ad size: 125×125. Supply your ad, or one can be designed for you. For more details, contact a board member today.
---

Visit our FACEBOOK page!