MONTHLY DINNER MEETING
Chaparral Country Club
1260 Mohave Drive
Bullhead City
Speaker: Mohave County Assessor Jeannie Kentch
Date: April 12th, 2017
Social Hour: 6:00pm
Dinner served at 6:30pm sharp! Cost is $15.00 per person
DID YOU KNOW???? — Bring 1 ream of paper for a FREE 50/50 Ticket! Donation benefits the Academy of Building Industries
*REMINDER* – RESERVE ONLINE
Please note: We pay for all meals ordered. Once you have made your reservation, you will be charged for your dinner even if you do not attend.
---
PRESIDENT'S CORNER

Our Annual Home and Garden Show held March 25 th and 26 th is now behind us. This is our 5 th year for this event and was the best ever in terms of turn out as well as revenue generated for our association. This event is the only source of income for our association with the exception of annual dues which doesn't go very far. If you talk to any of the vendors who took part I am confident they will tell you that it was very effective in generating more clients and business for them. It certainly was for me.
As always, a whole lot of work fell onto a few people to make this event a reality. The committee who put this on Catherine Rajaniemi, Chair, Althea Swanson, Darlene Hilter, Steve Bouman and John Caponetto worked six months to make it happen. Hopefully, next year we can get some other people involved so it isn't such a burden of these few people.
It is pretty evident to nearly everyone that at long last the recession is over for us. Everyone I talked to seems to be very busy and the new problem is finding a work force to get the work done. This is a nice problem compared to the last 10 or 11 years with not enough work.
This month's guest speaker at our dinner meeting will be the Mohave County Assessor Jeannie Kentch. Ms. Kentch will be talking about property taxes and how evaluations are set. The difference between Primary and Secondary taxes as well as the various taxing districts which derive revenue from property taxes. There are some things that can be done to lessen your tax burden.
So plan to attend the dinner meeting Wednesday, April 12th , 6pm at Chaparral Clubhouse. Be sure and make reservations for dinner with John Caponetto as we must give a count for dinner.
Larry D. Adams
Vice President
---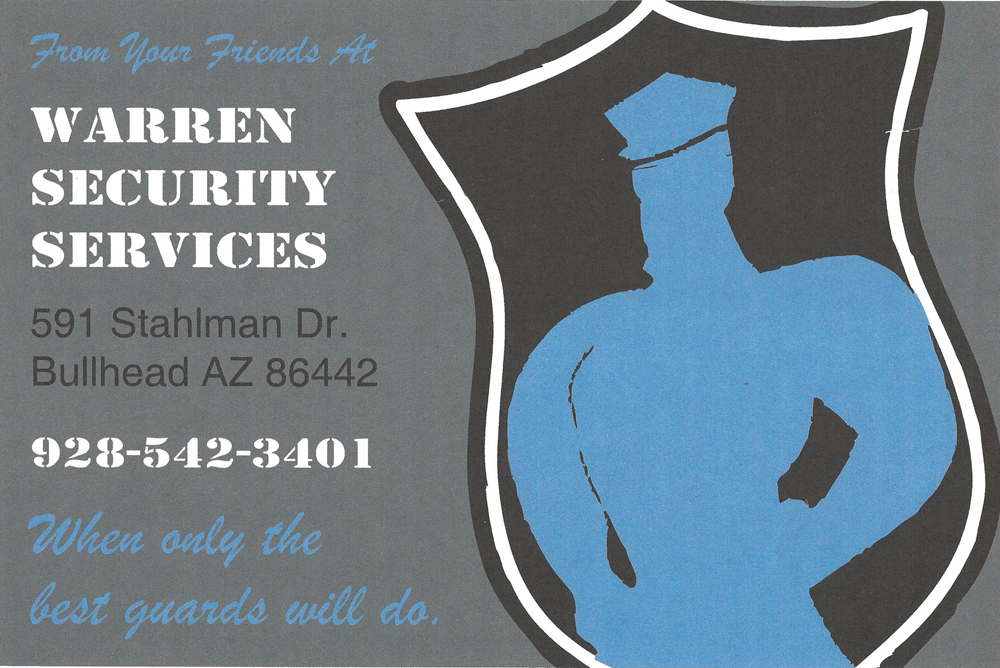 Visit mvcaaz.org to view our animated ads!
Advertising opportunities are available on our MVCA website. Rates: $25.00 per month; $300.00 per year. Ad size: 125×125. Supply your ad, or one can be designed for you. For more details, contact a board member today.
---

Visit our FACEBOOK page!
---
Call To Order
The regular meeting of the Board of Directors was held on Tuesday, March 7, 2017, at Scooters, 2750 Miracle Mile, Bullhead City, AZ. The meeting was called to order at 12:01 p.m., by Vice President Larry Adams.
Attendees
Vice President Larry Adams and Director Steve Ramsey. Absent were: President Rick Bastyr, Treasurer Steve Bouman, Secretary John Caponetto, Directors Catherine Lopez-Rajaniemi, Kim Camacho, Keith Parker, and Jim Underwood.
Vice President Adams said as there was no quorum, no Minutes or Treasurer's Report will not be reported on.
Vice President Adams asked Director Ramsey if he had received a Newsletter, and Director Ramsey said he had not.
Where To Retire
Vice President Adams reported that leads have been coming from the advertisement in the Where to Retire magazine. He said that Director Lopez-Rajaniemi is doing the address labels. Vice President Adams is sticking the address labels on the envelopes and Director Ramsey said if they needed help he would do so.
Home Show
Vice President Adams said that President has resigned with all his responsibilities. Very few individuals are helping out with the Home Show. The next meeting will be held next Monday at the Chaparral Country Club. Director Lopez-Rajaniemi will be heading the committee. The Home Show is coming together.
Adjournment
Vice President Adams adjourned the meeting at 12:13 p.m.
Respectfully submitted,
Laura L. Harrison
March 7, 2017