MONTHLY DINNER MEETING
Chaparral Country Club
1260 Mohave Drive
Bullhead City
Speakers: TBA
Date: September 14th, 2016
Social Hour: 6:00pm
Dinner served at 6:30pm sharp! Cost is $15.00 per person
DID YOU KNOW???? — Bring 1 ream of paper for a FREE 50/50 Ticket! Donation benefits the Academy of Building Industries
*REMINDER* – RESERVE ONLINE
Please note: We pay for all meals ordered. Once you have made your reservation, you will be charged for your dinner even if you do not attend.
---
PRESIDENT'S LETTER

Hello everyone. I hope everyone had a great summer. Every month I sit down to write this letter and I always have a hard time coming up with something to say. I look at what's going on around town and everything is pretty quiet. It's a big year because of the elections, but every time you bring up politics people get upset. You can't talk about the weather because it's the same day after day. HOT!! So what can we talk about?
?
?
I don't have a clue either.
I do know that in the coming months there will be plenty of talk about the Home & Garden Expo. We will need all hands on deck to fill all the spaces this year. We'll be celebrating our 5th year and it's going to be legendary. Start making plans now to reserve your spot.
Next month is our big membership drive. Bring in everyone you know that has anything to do with the housing market, and who ever has the most new members (paid memberships) will win a free membership for themselves. That's $100 value. Who couldn't use an extra $100?
We will also be having a special drawing for just the new members. So they have a chance of winning a cool prize. So talk to everyone you know and let's see if we can't get our membership back up to 100 members. Remember, strength in numbers.
We also have the Christmas party coming up in December. If you would like to help organize the event let us know. We can always use fresh ideas. The more the merrier Christmas it will be. That's right, I just came up with that. Pretty clever huh?
Well, that's all I have to say about that. I guess a few things popped into my head. Let me know if there is something you would like to see in the newsletter. We will be experimenting with new methods of publishing, so be patient.
I look forward to seeing everyone on Wednesday September 14 at 6pm at Chaparral Country Club for a wonderful meal and good conversation. There will be a special guest speaker that you won't want to miss.
President Rick Bastyr
---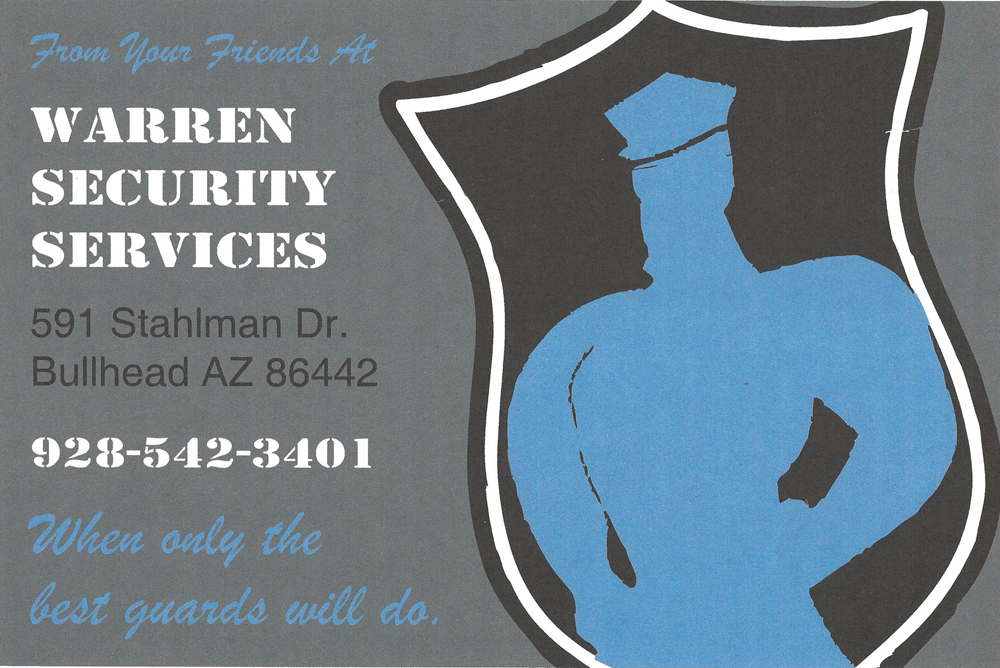 Visit mvcaaz.org to view our animated ads!
Advertising opportunities are available on our MVCA website. Rates: $25.00 per month; $300.00 per year. Ad size: 125×125. Supply your ad, or one can be designed for you. For more details, contact a board member today.
---

Visit our FACEBOOK page!
---
Call To Order
The regular meeting of the Board of Directors was held on Tuesday, August 9, 2016, at Scooters, 2750 Miracle Mile, Bullhead City, AZ. The meeting was called to order at 11:53 a.m., by President Rick Bastyr.
Attendees
President Rick Bastyr, Vice President Larry Adams, Directors Jim Underwood, Steve Ramsey, Catherine Lopez-Rajaniemi, and Kim Camacho. Absent: Secretary John Caponetta, Treasurer Steve Bouman, and Director Keith Parker.
Minutes
President Bastyr asked how many Board Members received their Newsletter. Some said they had not received theirs. One was passed around to be read. President Bastyr asked for a motion to approve the July 2016 Board Minutes. Vice President Adams made a motion to approve the July 2016 Board Minutes with one section amended. Director Ramsey seconded the motion. All were in favor. Motion passed.
Treasurer's Report
Treasurer Bouman was absent so President Bastyr reported on the current Treasurer's Report to the Board. President Bastyr asked for a motion to approve the Treasurer's Report. Vice President Adams made a motion to approve the Treasurer's Report. Director Ramsey seconded the motion. All were in favor. Motion passed.
Old Business
Economic Recovery Committee
Amended the Minutes of July 12, 2016, where President Bastyr is sending a letter to the Editor of the Mohave Daily News on hold until he decided what to say in the letter regarding the Chamber of Commerce. Vice President Adams made a motion not to send letter. Director Ramsey seconded the motion. All were in favor. Motion passed.
Membership Drive
President Bastyr asked Director Lopez-Rajaniemi how we were doing regarding the membership drive. Director Lopez-Rajaniemi reported to the Board that she was going to talk to Karen at the Chaparral Country Club regarding the menu and Karen said we could use the patio for Happy Hour and barbeque, and dinner inside the building. Director Lopez-Rajaniemi said we may have some light music. She is putting flyers together advertising that the Mohave Valley Contractors Association is having a Membership Drive Cookout on October 14, 2016. She will be attaching applications to the flyers. She also said that any current member who brings in the most new members gets a free membership. There will also be a special drawing for new members. She said we need something fun for that evening.
Survey Forms
President Bastyr asked Director Camacho if she had anything to report. Director Camacho said she would have something for next month's meeting.
Home Show Payments
President Bastyr said he would talk to Lowe's. Branson still has not paid.
Christmas Party
President Bastyr reported that so far everything is the same and asked if anyone had anything to add.
Home Show
President Bastyr had nothing to report.
New Business
Guest Speakers
Vice President Adams said that our guest speakers for tomorrow night's general dinner meeting will be two representatives from the Department of Revenue.
E-Mail
Discussion was held regarding problems with e-mail and discussion was held whether to go back to the hard version again. It was $400 with the hard version and we want to do it cheaply. Someone asked whether we want to do text in addition to website. We need to find someone to print and mail the Newsletter out.
Adjournment
President Bastyr asked if anyone had anything more to discuss. Seeing none, he asked for a motion to adjourn. Vice President Adams made a motion to adjourn and Director Ramsey seconded the motion. All were in favor. Motion passed. Meeting adjourned at 12:47 p.m.
Respectfully submitted,
Laura L. Harrison
August 9, 2016