MONTHLY DINNER MEETING
Chaparral Country Club
1260 Mohave Drive
Bullhead City
Speakers: Mohave County Sheriff Candidates Cori Merryman,
John Plough and John Gillette
Date: May 11th, 2016
Social Hour: 6:00pm
Dinner served at 6:30pm sharp! Cost is $15.00 per person
DID YOU KNOW???? — Bring 1 ream of paper for a FREE 50/50 Ticket! Donation benefits the Academy of Building Industries
*REMINDER* – RESERVE ONLINE
Please note: We pay for all meals ordered. Once you have made your reservation, you will be charged for your dinner even if you do not attend.
---
PRESIDENT'S LETTER

Hello all. I hope everyone is having a great year so far. We're into May now, almost half the year is over already. Where does the time go? It seems we were just discussing how the last Christmas party was, and now we need to start discussing the next Christmas party.
Before we get to that, we have something that has been revealed to us by the city. They are now considering adopting the 2012 building codes. We will be seeking everyone's input on this subject. Look for more information coming soon.
Elections for Officers and Directors are next month. If you would like to have a seat on the board let me know. There is at least one position vacant. We can always use a fresh perspective on the issues at hand. Nominations will be taken at the dinner as well and the elections will be held in June. Remember, our board meetings are held the Tuesday before our general dinner meeting and are open to any member of the association.
At our April meeting we heard from 3 of the six.  This month the other 3, Cori Merryman, John Plough and John Gillette have been invited to speak. This is a very important elected position so plan to attend the meeting Wednesday and learn about the candidates.
I look forward to seeing you all at the dinner Wednesday May 11 at 6pm. Don't forget to RSVP to have a chance to win next months dinner for free.
President Rick Bastyr
---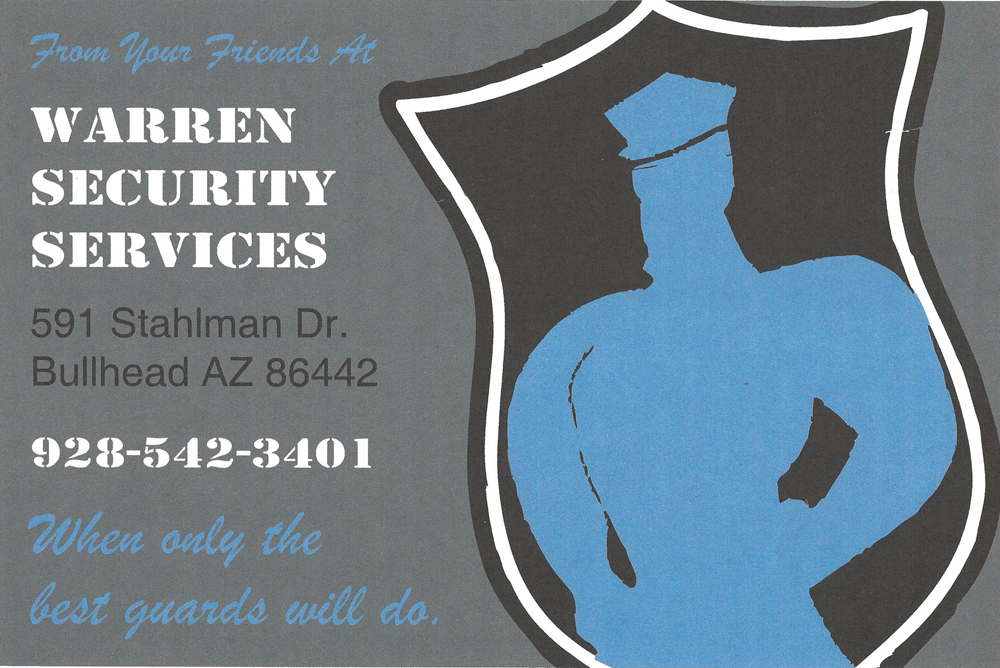 Visit mvcaaz.org to view our animated ads!
Advertising opportunities are available on our MVCA website. Rates: $25.00 per month; $300.00 per year. Ad size: 125×125. Supply your ad, or one can be designed for you. For more details, contact a board member today.
---

Visit our FACEBOOK page!
---
Call To Order
The regular meeting of the Board of Directors was held on Tuesday, April 12, 2016, at Scooters, 2750 Miracle Mile, Bullhead City, AZ. The meeting was called to order at 11:58 p.m., by President Rick Bastyr.
Attendees
President Rick Bastyr, Vice President Larry Adams, Directors Steve Ramsey, Keith Parker, Jim Underwood, and Catherine Lopez-Rajaniemi. Absent: Treasurer Steve Bouman, Secretary John Caponetto, and Director Kim Camacho.
Minutes
President Bastyr asked if everyone had read the March Minutes in the Newsletter. President Bastyr asked for a motion to approve the March 2016 Board Minutes. Director Ramsey made a motion to approve the March 2016 Board Minutes. Director Parker seconded the motion. All were in favor. Motion passed.
Treasurer's Report
Treaurer Bouman texted President Bastyr at 2am letting him know he would not be at the Board Meeting as he was in the hospital in Las Vegas. President Bastyr reported on the current Treasurer's Report for Treasurer Bouman. President Bastyr asked for a motion to approve the Treasurer's Report. Vice President Adams made a motion to approve the Treasurer's Report. Director Ramsey seconded the motion. All were in favor. Motion passed.
Old Business
Home Show
President Bastyr talked about the Home Show and said he also brought the survey forms that had been filled out. The reviews were pretty good. Discussion was held whether to have another Home Show in the Fall, have a fund raiser, golf tournament, Auction/Dinner, gun show, Sportsmen Dinner, or an October Fest. We will wait until next month to have further discussion as to what we want to do. Discussion was also held regarding the wine garden for next year's Home Show. President Bastyr asked the Board members if MVCA should refund all or partial fee for Havasu Aqua Systems since they could make the Home Show after our change of date. The Board members all agreed to refund the full amount. President Bastyr also commented on how spectacular our volunteers were. The kids from AOBI were terrific and the letter to the Editor of Mohave Daily News by President Bastyr was applauded by all who read it.
Economic Recovery Committee
President Bastyr asked Vice President Adams if he had anything to report. Vice President Adams said that the Chamber of Commerce has not made a commitment as yet. The Realtors are out. The Economic Recovery Committee is working to put together a budget. So, there is nothing going right now except working on the budget.
New Business
Elections
President Bastyr reminded the Board Members that nominations were needed by next month. Elections will be held in June. There will be a position open for the Board.
Guest Speakers
President Bastyr said that we will have three candidates, Rodney Head, Joe Archie, and Douglas Shuster, running for the position of Mohave County Sheriff, as guest speakers. There are six candidates running for this position. Hopefully, we will have the other three candidates as guest speakers for next month. Also, the shop teacher at the Academy of Building Industries, will be making a new podium for the Mohave Valley Contractors Association. She will also be given five minutes to speak before the membership. Vice President Adams also informed the Board that the old PA system is at Vice President Adam's office if anyone needs it.
Adjournment
President Bastyr asked if anyone had anything more to discuss. Seeing none, he asked for a motion to adjourn. Vice President Adams made a motion to adjourn and Director Ramsey seconded the motion. All were in favor. Motion passed. Meeting adjourned at 12:59 p.m.
Respectfully submitted,
Laura L. Harrison
April 13, 2016