MONTHLY DINNER MEETING
Chaparral Country Club
1260 Mohave Drive
Bullhead City
Speaker: Ray Strauss, Buckeye AZ City Council
Date: February 10th, 2016
Social Hour: 6:00pm
Dinner served at 6:30pm sharp! Cost is $15.00 per person
DID YOU KNOW???? — Bring 1 ream of paper for a FREE 50/50 Ticket! Donation benefits the Academy of Building Industries
*REMINDER* – RESERVE ONLINE
Please note: We pay for all meals ordered. Once you have made your reservation, you will be charged for your dinner even if you do not attend.
---
PRESIDENT'S LETTER

Hello all,
 
Is it just me or does it seem to get colder and windier every year? I'm beginning to question why I left Minnesota. I know it will begin to warm up, then I can complain how hot it is. I wish we had an in between stage. Just a month or two a year where the temps would hover in the high 70's to low 80's. The perfect day.
 
 I'm not sure when this letter will reach you, but on the chance of it arriving before Monday February 8th, Larry Adams would like to request the help of our members. On this particular day a hearing will be held in Phoenix to discuss the TPT Tax bill he has been working on for all of us. He needs bodies in attendance to show support for this bill. You won't have to talk or do anything if you so wish. He needs to show the mass numbers that are in support of this Bill. If you can make the trip, there is some carpooling being discussed, get a hold of Larry Adams ASAP for all the details. This issue is critical for every member in this association and Larry has been working feverishly on it for the past year. Make plans if possible to attend for all of our sakes.
 
And while you are making plans, make a plan to attend our Home & Garden Expo. We still need vendors and volunteers to help during the show. We have been working around the clock to organize this years show. There will be bags to stuff, sign flippers, greeters, car show helpers and some general maintence help needed throughout the weekend. We will be holding a volunteer meeting sometime during the week before the show. Time and dates will be announced. Please sign up to help even if its for a couple of hours. The majority of our income is dependent on the successfulness of this show. You can volunteer from a couple of hours to the whole weekend. Make sure to mark March 12-13, 2016 on your calendars to remind you to support your association and come out to help.
 
There is still time to get your ad placed in our Home & Garden Expo tabloid. The tabloid is set to be inserted in the Daily News and delivered on March 11th, 2016 to almost 9,000 homes. This tabloid accounted for 80% of the attendance at last years show. So if you are interested in advertising in this publication please see Catherine Lopez-Rajaniemi or myself for more information. We also have booth space available for the home show. We have indoor and outdoor spaces available, but spaces are limited, so come reserve yours today. When was the last time you talked to 1,500-2,000 people in two days in your office? This is your chance. At $250 for a 10×10 indoor space or $350 for a 10×20 outdoor space how can you go wrong. New this year is the Craft Show. If you or someone you know has a creative side and would like to sell your products at the show see me for more details. We have had an enormous interest in this project and the residents of Bullhead City are waiting for it to come to life. Next up is our 3rd annual Car, Truck and Bike show. Last year we had over 50 cars in attendance and the attendees loved them. Trophies were handed out to the 1st, 2nd & 3rd place winners. The trophies were handcrafted by some very talented students at the Builders Academy.
 
This Month's guest speaker will be Ray Strauss. Ray is a dynamic young man who is currently serving on the Buckeye's Arizona City Council. Ray has announced that he is running for United States Congress Representing our district. Ray has some different ideas as to how to fix our Nation's problems. This promises to be a fun and informative meeting. Don't miss it! Make your Reservation NOW!!!

I look forward to seeing you all at our next dinner meeting on February 10th at 6:30 at the Chaparral Country Club. Don't forget to RSVP on line and receive an extra ticket You can even do it from the front of this Page.
 
Thank you,
President Rick Bastyr
---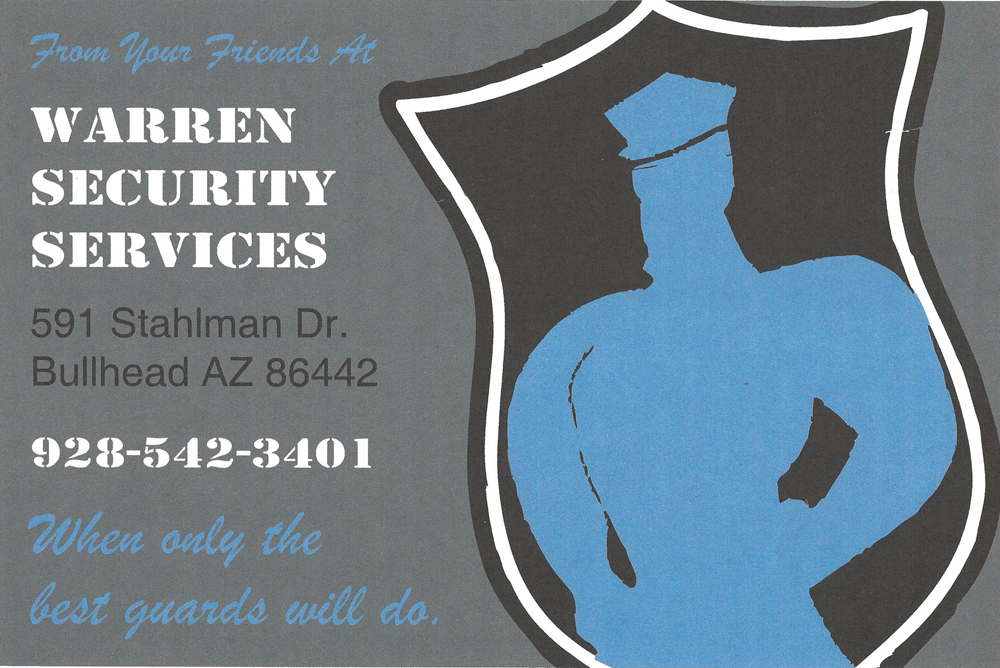 Visit mvcaaz.org to view our animated ads!
Advertising opportunities are available on our MVCA website. Rates: $25.00 per month; $300.00 per year. Ad size: 125×125. Supply your ad, or one can be designed for you. For more details, contact a board member today.
---

Visit our FACEBOOK page!
---
BOARD LUNCH MEETING – January 12, 2016

Call to Order
The regular meeting of the Board of Directors was held on Tuesday, January 12, 2016, at Scooters, 2750 Miracle Mile, Bullhead City, AZ. The meeting was called to order at 12:00pm, by President Rick Bastyr.
Attendees
President Rick Bastyr, Vice President Larry Adams, Secretary John Caponetto, Treasurer Steve Bouman, Directors Catherine Lopez-Rajaniemi, and Steve Ramsey. Absent: Director Jim Underwood, Keith Parker and Kim Camacho.
Minutes
President Bastyr asked if everyone had read the Minutes in the Newsletter. President Bastyr asked for a motion to approve the December 2015 Board Minutes. Vice President Adams made a motion to approve the December 2015 Board Minutes. Secretary Caponetto seconded the motion. All were in favor. Motion passed.
Treasurer's Report

President Bastyr asked for the Treasurer's Report. Treasurer Bouman reported on the current Treasurer's Report to the Board. President Bastyr asked for a motion to approve the Treasurer's Report. Secretary Caponetto made a motion to approve the Treasurer's Report. Director Ramsey seconded the motion. All were in favor. Motion passed.
Old Business

Christmas Party

President Bastyr asked if everyone had a good time at the Christmas dinner. Everyone said they enjoyed it. President Bastyr then asked if we should do it again this year. Everyone agreed that it was a good idea.
TPT

President Bastyr asked Vice President Adams if he had anything to report on the TPT Bill. Vice President Adams said that he attended a meeting in Phoenix last week and he left with a very good feeling. He said Gina has been a huge help. He summarized as to where we were on this Bill, and he also passed out a paper to the Board Members on the "Key Points of the Proposed TPT 2016 Reform". Also, he passed out a paper on "Problems with and Possible Solutions to TPT 2016 Reform. He feels very positive about passage of this Bill.
Economic Recovery Committee

President Bastyr asked Vice President Adams if he had anything to report on the Economic Recovery Committee. Vice President Adams told the Board Members that the Economic Recovery Committee's future is in question. He reminded the Board Members that Chris Barton resigned from the Chamber of Commerce and her spot has not been filled. He reported that the Realtors want to drop out of the Committee. There is a lack of communication between the members of the Committee. The future does not look good for the Committee.
Home Show

President Bastyr informed the Board Members that the dates for the Home Show have been changed to March 12 and 13, 2016. The previous dates were on Easter weekend. We are looking to get more vendors this year.
Website

Question was asked if we are charging for ads on the website.  Treasurer Bouman said he will take care of this.
New Business

Membership

Secretary Caponetto reminded everyone that February 1st starts for renewing memberships. Discussion was held as to how much we should charge for membership and it was decided to keep membership cost at $100.
Academy Of Building Industries

Treasurer Bouman informed the Board Members that a shed at the Academy of Building Industries School was broken into and baseball equipment and tools were stolen. Question was asked as to how many students are enrolled, and Treasurer Bouman told them the school had 114 students, with 125 capacity.
ADJOURNMENT

President Bastyr asked if anyone had anything more to discuss. Seeing none, he asked for a motion to adjourn. Secretary Caponetto made a motion to adjourn and Director Ramsey seconded the motion. All were in favor. Motion passed. Meeting adjourned at 1:14pm.
Respectfully submitted,
Laura L. Harrison
December 9, 2015