MONTHLY DINNER MEETING
Chaparral Country Club
1260 Mohave Drive
Bullhead City
Speakers: Riley Frei
Date: November 12th, 2014
Social Hour: 6:00pm
Dinner served at 6:30pm sharp! Cost is $15.00 per person
DID YOU KNOW???? — Bring 1 ream of paper for a FREE 50/50 Ticket! Donation benefits the Academy of Building Industries
*REMINDER* – RESERVE ONLINE
Please note: We pay for all meals ordered. Once you have made your reservation, you will be charged for your dinner even if you do not attend.
---
PRESIDENT'S LETTER

Hello and happy November.
The elections are finally over. We have a couple new faces on our city council, now to see what kind of changes will take effect in the coming months. Hopefully the phrase "Business as usual" will not be spoken anymore. The council needs to focus on its core responsibilities. Only time will tell.
Our December meeting this year will also be our Christmas party as well. If you would like to donate a gift to be given away please let one of your board members know or feel free to bring it that night. We will be having a special dinner  as well. If you have any ideas feel free to notify any of us. We will be discussing the party at our next board meeting.
We held our first Home Show committee meeting this past month. A lot of ideas were thrown around and a few decisions were made. We will discuss these items at the next general meeting on Wednesday Nov 12th. Be sure to attend so you know what's happening and bring your ideas as well.
Our guest speaker this month will be Riley Frei. Businesses in the community are needed as the Bullhead Elementary School District #15 and the Colorado River Union High School District would like to take education outside of the box.  School Superintendent Riley Frei will be sharing how you as a business owner get involved in our youth's education.  Make sure to attend as he some important information and would like to talk to everyone in our association.
So clear your schedule for Wednesday Nov 12, 6pm. Make sure to RSVP online so you can have a chance at a free dinner next month. And bring a friend or co-worker, maybe have them sign up for a membership.
President Rick Bastyr
---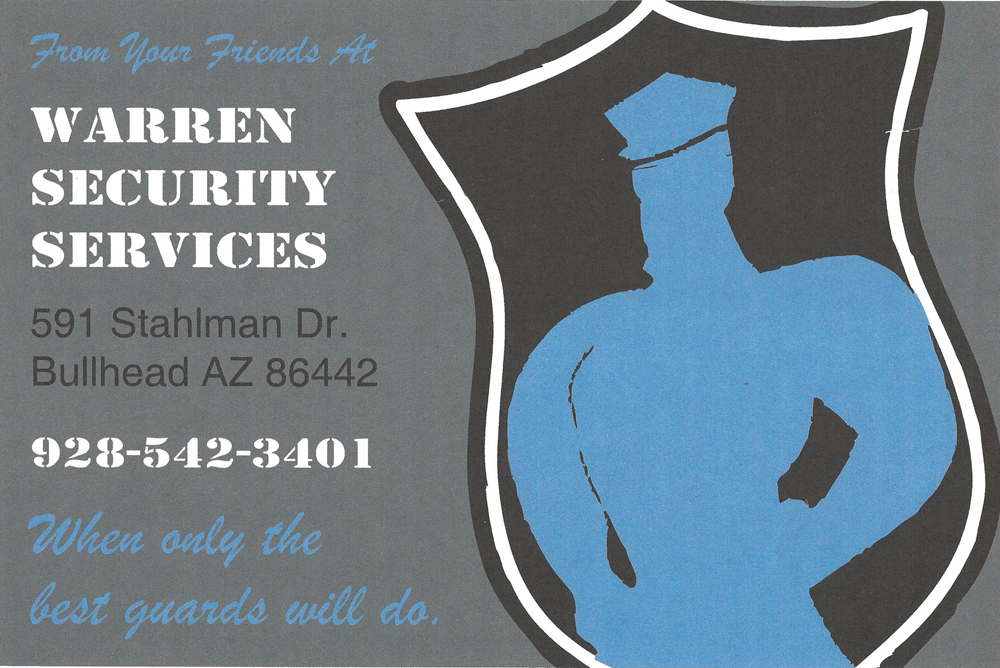 Visit mvcaaz.org to view our animated ads!
Advertising opportunities are available on our MVCA website. Rates: $25.00 per month; $300.00 per year. Ad size: 125×125. Supply your ad, or one can be designed for you. For more details, contact a board member today.
---

Visit our FACEBOOK page!
---
BOARD LUNCH MEETING – October 7, 2014

Call to Order
The regular meeting of the Board of Directors was held on Tuesday, October 7, 2014, at Scooters, 2750 Miracle Mile, Bullhead City, AZ.  The meeting was called to order at 11:55 a.m., by President Rick Bastyr.
Attendees
President Rick Bastyr, Treasurer Steve Bouman, Directors Darryl Connella, Kim Camacho, Keith Parker, Catherine Lopez-Rajaniemi, and Terry Kreidel.  Absent were Vice President Larry Adams, Secretary John Caponetto, and Director Steve Ramsey.  President Bastyr wanted everyone to know that Terry Kreidel is taking Director Ramsey's place on the Board while he is away on medical leave.
Minutes
President Bastyr asked if everyone had read the Board Minutes from last month.  He then asked for a motion to approve the September Board Minutes.  Director  Connella made a motion to approve the Minutes for the September Board Meeting, and the motion was seconded by Director Parker.  All were infavor.  Motion passed.
Treasurer's Report
Treasurer Bouman reported on the current Treasurer's Report to the Board.  President Bastyr asked for a motion to approve the Treasurer's Report.   Director Connella made a motion to approve the Treasurer's Report, seconded by Director Parker.  All were in favor.  Motion passed.
OLD BUSINESS
Christmas Party

President Bastyr told the Board that the Christmas Party will be held at the December general dinner meeting.  A discussion was held regarding getting donations from different businesses for prizes at the dinner.  President Bastyr will ask his wife Wendy about doing center pieces for the tables.  It was also mentioned that we should ask the membership about donations at tomorrow's dinner meeting.  The Christmas Party dinner meeting will be held December 10th at the Chaparral Country Club.
Home Show

President Bastyr told the Board that we need to set up a meeting regarding the Home Show.  We will stillbe using the same venue.  He told the Board that the Home Show will be held March 21-22, 2015.  It wasdecided to hold the meeting October 28th and the Home Show committee will consist of President Bastyr,Directors Parker, Lopez-Rajaniemi, and Treasurer Bouman.  Jim from Lowes will also be on the committee.  It was decided to have the students from the Academy of Building Industries sell water at the Home Show again.  They would like to have the car show on Saturday from 9am to 5pm, and the Big Boy Toys on Sunday from 9am to 3pm.  Director Lopez-Rajaniemi will be getting the fliers out advertising the Home Show.
Bylaws

President Bastyr said we would skip the Bylaws as Secretary Caponetto was not at the meeting to pass them out and to discuss the Bylaws.
Membership
President Bastyr passed around the membership application from Leah and Marshall Townsend of Tri State Contracting Inc., DBA Tri State Home Builders.  They already belong to SCF.  A short discussion was held and President Bastyr asked for a motion to accept the membership application.  Director Parker made a motion to accept the membership application from Tri State Contracting Inc., and Director Connella seconded the motion.  All were in favor.  Motion passed.
Guest Speakers

The guest speakers for tomorrow's general dinner meeting will be Marc Goldstone and Michael Lipshultz, authors of Proposition 2024-5, titled Contract for Prosperty.
Adjournment
President Bastyr asked if there was anything else to discuss.  If not, we need a motion to adjourn.   Treasurer Bouman made a motion to adjourn, seconded by Director Parker.  All were in favor.  Motion approved.  Meeting adjourned at 12:30 p.m
Respectfully submitted,
Laura L. Harrison
October 7, 2014