MONTHLY DINNER MEETING
Chaparral Country Club
1260 Mohave Drive
Bullhead City
Speakers: Hildy Angius and Steve Moss, Mohave County Supervisors
Date: August 13th, 2014
Social Hour: 6:00pm
Dinner served at 6:30pm sharp! Cost is $15.00 per person
DID YOU KNOW???? — Bring 1 ream of paper for a FREE 50/50 Ticket! Donation benefits the Academy of Building Industries
*REMINDER* – RESERVE ONLINE
Please note: We pay for all meals ordered. Once you have made your reservation, you will be charged for your dinner even if you do not attend.
---
PRESIDENT'S LETTER

Is everyone staying cool? It's been a pretty warm summer so far. Remember to keep hydrated and keep out of the sun as much as possible. And by that I don't mean, have another beer and put another quarter in the juke box.
August is turning out to be not only hot outside, but hot inside as well. As we get closer to the primary elections on August 26th, the sales tax debate keeps getting hotter and hotter. Larry Adams, your Vice President and traveling politician, has been making the local circuit informing the residents of our town about the inaccuracies of the recent local governments shenanigans. He's planning another radio spot and possibly a tv interview. He will be going head to head at the Women's Republican meeting with another individual, who is not a member of this association, and who doesn't deserve the time for me to type his name.
The response to the interviews and ads in the paper have been overwhelming. People have been coming out against this sales tax increase and have been very grateful for someone to stand up to the local government and protect their hard earned tax dollars. When asked how they can help, they were told to write a letter to the editor. Which they have been doing. I think the ratio of letters printed in the paper is 5:1 against the tax. If you haven't written one yet DO IT NOW!! There is only a limited amount of time to get it in the paper.
And remind everyone you come into contact with to vote on AUGUST 26th. The more voter turn out the better the odds of this being voted down, and then maybe the city will get the message, "Do your damn job and take care of this city!!"
Ok, now it's time to talk about something else. The Christmas party. We took a vote of the membership at the last meeting. I asked them "Who is interested in having a Christmas party this year?" No one raised their hands. Not one person spoke up to have a party this year. So we are asking one more time. "Do you want to have a Christmas party this year?" It takes a lot of time co-ordinating everyone and the collections of the door prizes, cost of the room. We need volunteers to help, it can't be just one or two board members. If the party is to happen it will be with member support. So voice your opinion, silence is a no vote.
Preparations for the annual Home And Garden show will be starting in the next month or two. If you would like to be a part of that committee get in contact with me. The more individuals we have on these committees the easier it gets.
Our guest speakers this month are Hildy Angius and Steve Moss, Mohave County Supervisors. They will be on hand to answer any questions you have pertaining to the county. This is your chance to bend their ear on any projects, current or future, in the county.
Don't forget to  RSVP your dinner reservations to be included in the drawing for next months dinner. I look forward to seeing all of you on Wednesday August 13th at 6pm. Try to stay cool out there.
President Rick Bastyr
---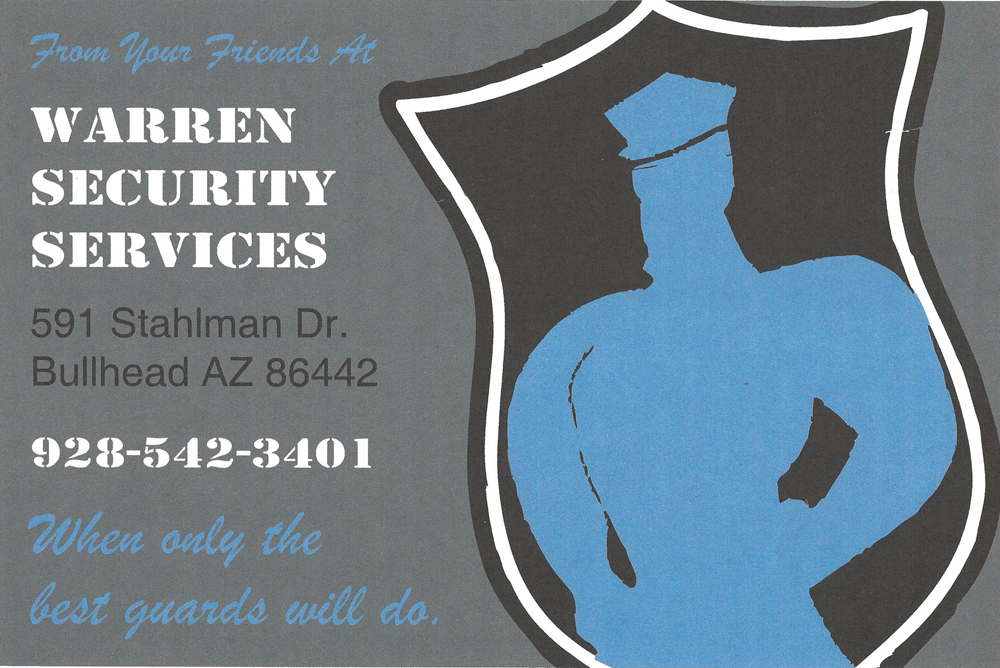 Visit mvcaaz.org to view our animated ads!
Advertising opportunities are available on our MVCA website. Rates: $25.00 per month; $300.00 per year. Ad size: 125×125. Supply your ad, or one can be designed for you. For more details, contact a board member today.
---

Visit our FACEBOOK page!
---
BOARD LUNCH MEETING – July 11, 2014

Call to Order
The regular meeting of the Board of Directors was held on Tuesday, July 8, 2014, at Scooters, 2750 Miracle Mile, Bullhead City, AZ. The meeting was called to order at 11:50 a.m., by President Rick Bastyr.
Attendees
President Rick Bastyr, Vice President Larry Adams, Treasurer Steven Bouman, Secretary John Caponetto, Directors Steve Ramsey, Catherine Lopez-Rajaniemi, Kim Camacho, and Keith Parker. Absent was Director Darryl Connella. Guest Gary Alfons showed up later on at the meeting.
Minutes
President Bastyr asked if everyone had read the Board Minutes from last month. He then asked for a motion to approve the June Board Minutes. Vice President Adams made a motion to approve the Minutes for the June Board Meeting, and the motion was seconded by Director Ramsey. All were in favor. Motion passed.
Vice President Adams asked that the May Board Minutes be amended to include the guests that were in attendance at this meeting. The guests were Gary Alfons and Keith Parker.
Treasurer's Report
Treasurer Bouman reported on the current Treasurer's Report to the Board. President Bastyr asked for a motion to approve the Treasurer's Report. Director Ramsey made a motion to approve the Treasurer's Report, seconded by Secretary Caponetta. All were in favor. Motion passed.
OLD BUSINESS
President Bastyr welcomed our new Board Director, Keith Parker. All the Board Members welcome Keith to the Board.
Safety Committee

President Bastyr said that we need to have the Safety Committee going again since Director Scott Merrill has left. There was discussion as to what needed to be done. A motion by Vice President Adams and seconded by Director Ramsey to have Director Camacho be the new Safety Committee Chairman. All were in favor and the motion was passed. Director Ramsey will also be on the Safety Committee.
1% Sales Tax

Discussion was held regarding the letters that were sent to the City's website for pros and cons, and Director Parker reported on how difficult it is to find the website for these letters. Vice President Adams said people should individually write to the editor of the Mohave Daily News. We need to have a lot of people writing to the editor opposing the 1% city sales tax that will be put on the ballot election time. There was talk regarding someone going on the Gary Sheeler radio show stating our opposing view. It was mentioned that maybe we should put a half page paid ad in the newspaper opposing the 1% city sales tax. Director Parker said that maybe we can send out post cards prior to early voting. He will go to the Post Office and City Graphics and find out how much it will cost. Secretary Caponetto will look into the editor page and paid advertising in the paper.
Vice President Adams made a motion to have an Executive Meeting after the General Meeting tomorrow night. Treasurer Bouman seconded the motion. All were in favor. Motion passed.
Vice President Adams was asked about the two informative meetings held on June 17 at the Chamber of Commerce. He thought the debate went well. More people showed up at the afternoon meeting than at the morning meeting. He said that he needs to be asked to speak to people on this and put our points across.
NEW BUSINESS

President Bastyr passed out a letter on Royalty Homes applying for a Realtor's License. The Board wants to know where he got his four year's experience of contracting when he owns and operates Wide Open MRI. They are questioning his experience.
President Bastyr said that in the next six months, we need to hold a Safety Meeting. We also need topics for our guest speakers. Secretary Caponetto wants to have Martha Watson, ROC, to be the guest speaker for next month. Vice President Adams said he will call her to make sure that she can make it.
Bylaws
President Bastyr asked Secretary Caponetto to bring the Bylaws in so that they can look them over.
Christmas Party
President Bastyr asked the Board if they wanted to hold another Christmas party this year. Director Lopez-Rajaniemi said that we should ask the members at tomorrow's general meeting if they want to have another Christmas party.
City Council Candidates
We have six candidates running for City Council. They are: Mickey McClure, Annette Wegmann, Felix R. Romant, III, Larry Tunforss, Steve D. Amico, and Mike Villigan. Seccretary Caponetto asked how we will run the meeting tomorrow. It was decided to have each candidate give a three-minute introduction to the membership. Vice President Adams passed out a paper to the Board on possible questions for the City Council Candidates. Then we can open up for Answers and Questions from the candidates. We will make them draw a piece of paper to see who talks first.
President Bastyr asked the Board Members if they had anything to add to the meeting, and Treasurer Bouman said he had two things to say. First, that the Academy of Building Industries school building now has LED lights in the school, and they will be putting more LED lights all around the school. They are being put up by David Snow, who manufactures LEDs and he is doing it for free. Second, last year he talked about the EPA issue, and he would like to talk a little bit on this again at the dinner tomorrow.
Adjournment
President Bastyr asked for a motion to adjourn. Vice President Adams made a motion to adjourn, seconded by Director Ramsey. All were in favor. Motion approved. Meeting adjourned at 1:10 p.m.
Respectively submitted,
Laura L. Harrison
July 8, 2014