MONTHLY DINNER MEETING
Chaparral Country Club
1260 Mohave Drive
Bullhead City
Speakers: TBA
Date: July 9th, 2014
Social Hour: 6:00pm
Dinner served at 6:30pm sharp! Cost is $15.00 per person
DID YOU KNOW???? — Bring 1 ream of paper for a FREE 50/50 Ticket! Donation benefits the Academy of Building Industries
*REMINDER* – RESERVE ONLINE
Please note: We pay for all meals ordered. Once you have made your reservation, you will be charged for your dinner even if you do not attend.
---
PRESIDENT'S LETTER

Happy summertime!! Hope you're all keeping cool. In case you haven't heard, we held our annual officers/directors election last month. In a surprise turn
of events the entire staff was re-elected with exception of Scott Merrill, who stepped down due to time constraints. We appreciate Scott for being there
when he could and helping out when he could. I would like to welcome Keith Parker to Directors table. We look forward to his fresh ideas.
Also at the last meeting we had Toby Cotter on hand to answer questions about the sales tax increase. After the lengthy session we took a closed ballot vote on whether to approve or disapprove of the increase. The vote was 18-9 to oppose the increase. We have sent a letter from the association to the city's website for the public to view. The website is supposed to be up and ready to view July 17th.
And if that wasn't enough, we had Mayoral candidates Tom Brady and Kathy Bruck to share their views on how the city should progress in the future. Rodney Head was out of town. This month we hope to have some of the city council candidates on hand to get their views as well. Let's face it, the current council is NOT getting the job done. Time to shake things up and get some council members that can think for themselves and question some things being brought before them.
We are still looking for more ideas to bring in some revenue. The Home and Garden Expo is getting some great reviews and increasing in revenue. However, it's not anywhere near the dollars that we used to receive from SCF. As that source dwindles down we need to find a replacement. Any and all ideas will be discussed. So if you can think of something let us know ASAP.
Don't forget to RSVP for dinner to get a chance at winning the following months dinner for free. I look forward to seeing all of you Wednesday July 9th at 6pm.
On behalf of all the Officers and Directors we thank you for your support and look forward to all of us working towards a successful year.
President Rick Bastyr
---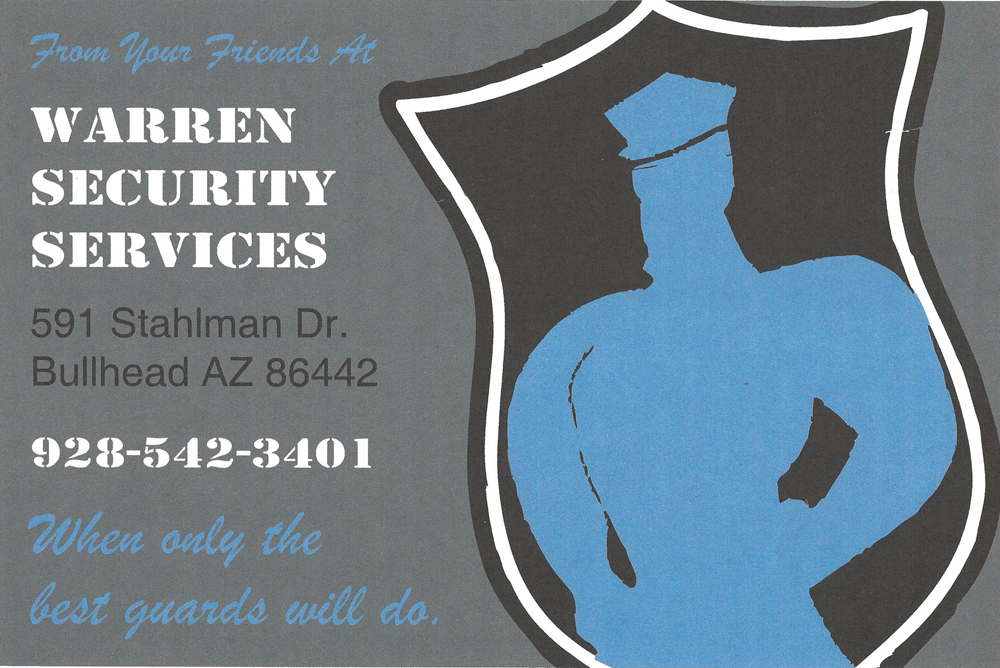 Visit mvcaaz.org to view our animated ads!
Advertising opportunities are available on our MVCA website. Rates: $25.00 per month; $300.00 per year. Ad size: 125×125. Supply your ad, or one can be designed for you. For more details, contact a board member today.
---

Visit our FACEBOOK page!
---
BOARD LUNCH MEETING – June 10, 2014

Call to Order
The regular meeting of the Board of Directors was held on Tuesday, June 10, 2014, at Scooters, 2750 Miracle Mile, Bullhead City, AZ. The meeting was called to order at 11:40 a.m., by President Rick Bastyr.
Attendees
President Rick Bastyr, Vice President Larry Adams, Treasurer Steven Bouman, Secretary John Caponetto, Directors Steve Ramsey, Darryl Connella , Catherine Lopez-Rajaniemi, and Kim Camacho. Absent was Director Scott Merrill.
Minutes
President Bastyr asked if everyone had read the Board Minutes from last month. He then asked for a motion to approve the May Board Minutes. Vice President Adams made a motion to approve the Minutes for the May Board Meeting, and the motion was seconded by Director Connella. All were in favor. Motion passed.
Vice President Adams asked that the May Board Minutes be amended to include the guests that were in attendance at this meeting. The guests were Gary Alfons and Keith Parker.
Treasurer's Report
Treasurer Bouman reported on the current Treasurer's Report to the Board. President Bastyr asked for a motion to approve the Treasurer's Report. Director Connella made a motion to approve the Treasurer's Report, seconded by Director Ramsey. All were in favor. Motion passed.
NEW BUSINESS
Academy of Building Industries

Treasurer Bouman reported that there were 55 graduates, half of the school's population. This year's guest speaker was a graduate of last year. He went on to get his A.A. from Mohave Community College and now owns his own business.
1% City Sales Tax

President Bastyr reported that City Manager Toby Cotter will be our guest speaker tomorrow night and will be talking about particulars for the Parkway Project and other projects. The City has 38 pages on this subject on the website. Vice President Adams went through part of this information. It was discussed to have the mayoral candidates speak first before Mr. Cotter speaks to the membership about the proposed 1% City Sales Tax. Director Lopez-Rajaniemi said that the Chamber of Commerce will be having two informative meetings on June 17 and that all chamber members are invited to attend to hear City Manager Toby Cotter and Jim Zaborsky speak about the proposed 1% City Sales Tax. President Bastyr said that Mohave Daily News reporter Neil Young has been invited to attend tomorrow's dinner meeting.
Elections
Secretary Caponetto asked President Bastyr if he would continue to be President if renewals of membership and writing the column for the Newsletter duties be spread among the Board members. President Bastyr said yes he would stay. Secretary Caponetto made a motion to take the membership duties away from President Bastyr, seconded by Director Ramsey. All were in favor. Motion passed.
Vice President Adams made a motion to prepare ballots with all of the Officers names and a place for write in candidates. Director Connella seconded the motion. All were in favor. Motion passed. Treasurer Caponetto will pass out the ballots when members arrive.
Adjournment

President Bastyr asked for a motion to adjourn. Vice President Adams made a motion to adjourn, seconded by Director Ramsey. All were in favor. Motion approved. Meeting adjourned at 1:03 p.m.
Respectively submitted,
Laura L. Harrison
June 11, 2014