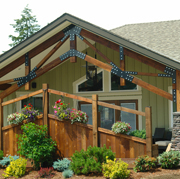 Our Home and Garden Expo Vendor Application is available for download here. The event will be held March 23rd & 24th 2013 at the Mohave Crossroads Shopping Center. Booths run from $200 to $400 depending on MVCA membership and booth placement. Secure your booth with completed/signed application and deposit for a $50 discount valid through February 15th. Cash and checks are accepted.
Completed forms may be mailed to:
MVCA
P.O. Box 9598
Fort Mohave, AZ 86427
Contact Rick Bastyr at 928-201-8051 or Catherine Lopez-Rajaniemi at 928-715-3260 with any questions.
We look forward to seeing you there!